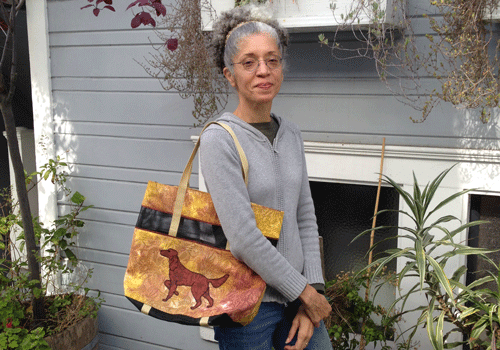 "I was eager to study with faculty who were eminent practitioners of their disciplines," recalls Judith Wilson-Pates '74 of her motivation to attend Bennington College. Judith originally planned to focus on either art or dance, and during her first two years studied painting with Pat Adams and Philip Wofford and sculpture with Joel Perlman. Unable to see a future for her in the arts, Judith's parents admonished her to "be practical." 
"I became a literature major because of Alan Cheuse," says Judith, "who asked if I'd be interested in studying modern African literature—the existence of which I hadn't previously suspected!"
Judith was exposed to African, Afro-Caribbean, and Latin American literature and later spent a semester at the University of Ghana studying literature, history, and anthropology. 
"Bennington was not an obvious place to pursue black studies," Judith admits. "But it was probably the perfect place for me to do so." She cites the college's emphasis on exploration, improvisation, and intellectual self-study as being in sync with the multicultural influences of the San Francisco Bay area where she grew up. 
Judith gained experience in publishing during her Field Work Terms and summer breaks. Then-College president Gail Thain Parker played a key role in Judith getting an internship at Ms. magazine, where she became an associate editor shortly after graduation.
Judith never lost her passion for the arts after Bennington. In the late 70s, she enrolled at the School of Visual Arts in New York, and in 1995 received her doctorate in art history from Yale. "Only then did I start to grasp what I'd been exposed to at Bennington."
Judith followed her own instincts in pursuing her career and her interests.  She adds, "I think my Bennington experience played a crucial role in showing me life possibilities that were unknown to my family."
Thinking back on her time at Bennington and the life she has led since then, Judith has embraced a desire to continue supporting the College.
"Given all I got from Bennington," she says, "it only seems fair for me to give back to a place I hope will continue helping young women and men become resilient, inventive, and bold."